Planning Responsibilities- Who Does What?!
This is a question I get ALL. THE. TIME during planning. Usually the conversation goes like this:
"We are so glad to have you, we have no idea where to start. Our venue does so and so, but we don't have any idea who does this and that, can you help us figure that out?!"
YEP.
Wedding planners, be it myself or my peers, will basically help you with every single aspect of planning, but there are some parts and pieces that simply require input or work from others- family, friends, bridal party, venue, DJ, Photographer, etc! Here's a breakdown to help with the distributing of all the things to ensure a smooth planning process!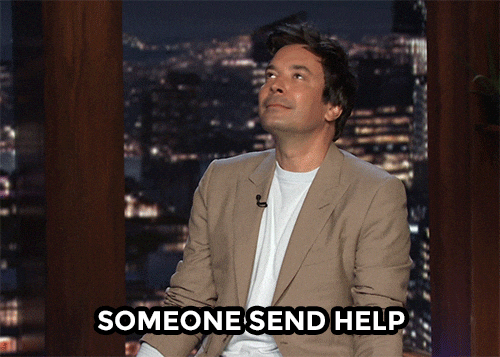 GROOM- First off, your groom SHOULD be helping with some of the planning aspects, even if they are under the impression it's all up to you and your family & bridesmaids. After all, it's their day too. Things the groom can easily assist with are:
PROVIDING INSIGHT INTO THE BUDGET: This isn't all up to you! The Groom should sit down with you and come up with a comfortable budget if part of the wedding cost falls on you. Don't stress yourself out trying to do it on your own, wedding planning is a TEAM sport!
2. FACILITATING GROOMSMEN- Asking his groomsmen to be in the wedding is a task that should be taken care of early in the process so that his guys are in on the plans. When the time comes to try on tuxes/ suits, your groom should be the guy in charge of getting this set up. Your wedding planner can provide some insight on where to go that best fits your budget and helping get the initial visit set up, but your groom should provide that info to his guys. On the day of the wedding, your groom should be in charge of making sure his groomsmen know where to be and when. The timeline we come up with for your day will help with this.
3. GENERAL SUPPORT- If you don't have this, stop right here! Your groom should be understanding of how stressful this process can be and open to helping with decisions, providing opinions and wanting to be a part of the one time in your lives you get to plan something this special. Support is HUGE as things can get out of hand quickly without it.
BRIDESMAIDS- Many times, your girls are your main form of support during this process because they get it! Some of them have been through it already and can provide a good idea into what worked for them and what didn't. As far as tasks that Bridesmaids should be in charge of:
DRESSES, SHOES, JEWELRY, HAIR AND MAKEUP- When agreeing to be a bridesmaid in your wedding, your girls should understand that there is probably a little financial cost involved. Some couples decide to help with covering the cost of hair and makeup (or part) for their bridesmaids, or provide jewelry as a gift for them on the day of, but most of the above listed items should be accounted for when the bridesmaids decide to be a part of your day! The typical cost for a bridesmaid (in my experience) for these items is this:
* Dress- Ranges from $70-$150
*Shoes- ~ $50-$80
*Jewelry- Usually less than $100, don't spend a ton on this!
*Hair/Makeup- Total for both is usually somewhere around $160-$170 + tip
2. BACHELORETTE PARTY/ BRIDAL SHOWER- No one knows you better than your best friends. When deciding the best route for your group of friends for Bachelorette parties, your Maid of Honor should take the lead! You probably know already what you'd like to do for this occasion, so leaning on them for help with facilitating planning and costs, activities and gifts is where they come in! The same goes for your bridal shower- making the plans for this occasion is a great job for your bridesmaids and mothers!
3. Day of the wedding: THIS is a huge one for me! Many times we have potential bookings who mention that their bridesmaids will probably do the setup on the day of, therefore they may not need a day of coordinator. In my experience, this creates chaos! Bridesmaids should be spending the day with you, drinking mimosas, getting their hair and makeup done and not running around sweating! Lean on your day of coordinator and venue for these tasks. Having people for set up is so important. You want your bridesmaids to be able to enjoy the day with you! Having your MOH check in periodically is a great idea if you want to be sure things are rolling smoothly with setup. In some instances, we even will send you progress photos of the setup if you aren't on site so that you know it's handled!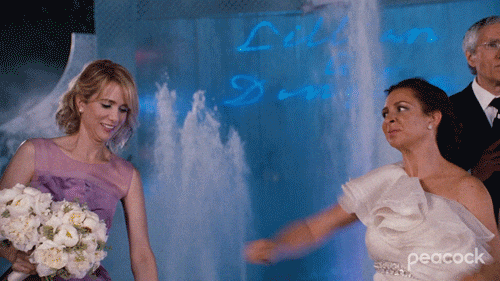 MOTHERS- Since the pandemic occurred, I have seen more mothers than ever involved in the planning process. It's so nice to have that extra input; but if you are planning mostly on your own, there are still tasks that your mom and mother in law can help with!
1. DRESSES- Deciding together what color dresses for themselves and what styles will coordinate together is something your mother and MIL should be doing with input from you of course, but should be able to handle on their own!
2. BRIDAL SHOWER- This is a gathering that usually includes a lot of women in the family- the mothers helping to plan and run this day is something they can definitely help with!
3. GENERAL DECOR INPUT- If your mom is a design savvy gal, let her help you plan out your centerpieces and floral, she will love getting to be a part of this!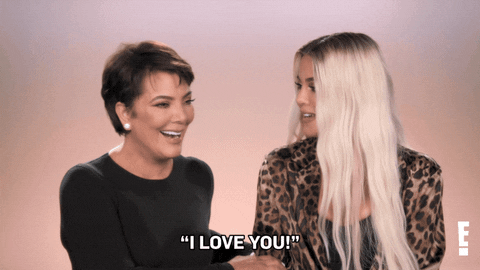 VENUE- Venues can differ greatly in the level of assistance they offer their couples, ranging from nothing but unlocking the doors to full service, all- inclusive. Make sure you are super clear with what your venue will provide to you before you sign any contracts!
FLOORPLANS- At the least, your venue should provide you with a floorplan or room scale so that while planning where things go, you know you will have the room! Confetti Season will create a floorplan for you based on to scale sizing. If your venue can provide room size, table size, shape, quantities and chair quantities, we can do the rest! Some more involved venues will allow a planning meeting where a floorplan is created with you, your planner and the venue all involved, which is a huge plus!
2. "GO TO" PERSON- There should ALWAYS be a contact for your wedding planner or yourself to contact at your venue. Make sure you have this persons information to pass along to vendors for arrival times, drop offs and setup questions.
3. CLEAR RULES OUTLINED IN CONTRACT- PLEASE make sure when planning that you, your planner or even a lawyer reads your contract with your venue thoroughly before signing so there are no gray areas. Too many times we see super excited couples (for good reason, securing a venue is exciting!!) eager to sign and things can be missed in those moments. Things to look for are cancellation policies (ESPECIALLY rescheduling policies due to Covid), in and out times, any rules on sparklers, candles, decor etc. and payment policies. Make sure you are covered and comfortable with no surprises!
DJ, PHOTOGRAPHER, VENDORS- All vendors should provide you with their own timelines, to be incorporated into the main timeline we create! DJ and Photographer are the most crucial, because we have a lot of moving parts to make work together. Other vendors such as catering, rentals, floral, cake, photobooth etc. should provide arrival and setup times that can be incorporated into the timeline! They should also provide you with clear contracts too with cancellation policies, rescheduling policies and payment policies outlined. PLEASE don't work with ANY vendor who doesn't supply a contract!
WEDDING PLANNER- When working with Confetti Season, we will help you with most of the planning aspects that don't fall on those listed here. Working out what vendors work best for you and your budget, helping to create a workable timeline and floorplan, providing insight into planning decor and securing rentals, facilitating hotel blocks and transportation and communication with those outside vendors, running your rehearsal with your officiant, set up on the day of the wedding and running your ceremony, as well as keeping the reception on pace/track is what we are here for. We always love input and help, but just know we have your back with all of this and we are here for you! XO